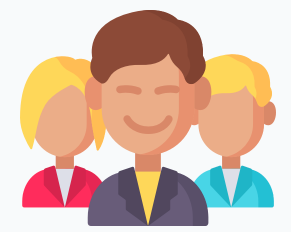 About Me and My Tulunada Journey
I am a native Tulu speaker, born and brought up and also lived in Mangalore for more than 30 years until I get married. Currently I am living in USA for about 25 years with Kudla friends around and more emotionally attached to my native place Mangalore. I completed my schooling mostly in local Government Kannada Schools in undivided Dakshina Kannada districts of Mangalore and Udupi, including my High School. Though me and my friends spoke in Tulu, the teachers would instruct and scold us to speak in either Kannada or English in school premises. In the past (during my school days), the condition by teachers was set up in such a way that the Tuluvas would feel ashamed of their language. As time passed, my wife, wanted to talk only in Tulu after getting married to get fluency in Tulu speaking, mainly to talk to her grand parents and relatives in her Village who didn't know Kannada or Hindi or English. Later being proud Tuluva parents, we taught Tulu language to my Son and Daughter as well who are currently living in America with us. Now both of them are very fluent in Tulu. So my children never had any communication issues whenever we go to Mangalore and while living in the village with their grand parents. In fact my son always want to dress up like local or village guy in panche/baniyan and he participated in 'Kesaru Gadde', 'Aatidonj Dina' programs as well during this summer vacation. No one could realize or believe that we were living in America from past 25 years, especially when we live like any common man in Mangalore with so much of attachment to Mangalore and to Tulunadu traditions. We being Tuluva parents are fortunate to teach our children Tuluva culture, Tuluva traditions and mostly cook Tulunadu food as well. My son loves Indian and Mangalorean cuisine very much. Idli, Dose, Pathrode, Samige, Pundi, Neer Dose, Kori Rotti, Kottige and Biriyani are some of his favorites. Tulunadu is like top of everything to me including my state/country. I would like to support joining the group of like minded people who want to seek a separate state for Tuluvas, separated from Karnataka state.
Yogish.com website is more of a guide to both teachers and students, though a student can practice and perfect the language. I am planning to give more of interactive courses, reading and handwriting skills in Tulu script and then YouTube videos as well to give basics of vocabulary, conversations, grammar etc. I would like to teach the Tulu language to those who want to know Tulunadu traditions, start business in Mangalore, Udupi and to all the seekers of Tulu language including the students/teachers. The experience and the good feeling that I am getting while drafting the website content is just awesome, it keeps me engaging with immense pleasure to learn more about Tulu and Tulu Nadu traditions. When we learn English/Kannada, though we learn about parts of speech (noun, pronoun, verb, grammar etc.), but we never remember them completely. But still, somewhere in the back of our mind, it helps in improving our English/Kannada languages as well while studying or finding the study materials for Tulu to develop this website. You can reach out to me through Contact Us menu in this website to provide your feedback or directly post your comments on Tulu classes. You can view our YouTube Channel Mangalore Link to view video regarding the Tulu classes and subscribe to YouTube channel to get latest lessons on Tulu language.